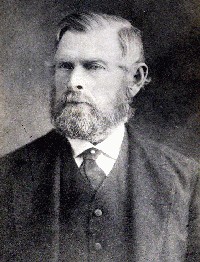 Nils Peter Nord, father of Carl William Nord
Carl William Nord and Teckla Wallin emigrated from different parts of Sweden, and met and married in St. Charles, Illinois, more than a century ago. In the late 1990s I got acquainted with one of their descendants, the late Pam Scott. That's how I came to research this family.
As Pam passed away, I'm no longer in touch with any relatives of the Nord/Wallin family. If you're related and would like a copy of my research, please email me and I'll send you GEDCOM files with the databases' contents, that you can import into your genealogy software.
Updated June 2021:
Site moved to my permanent web address,
broken links repaired, and databases re-generated.